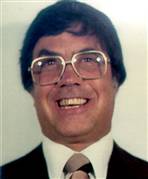 Joseph "Joey the Clown" Lombardo, Sr. (born January 1, 1929), also known as "Joe Padula," "Lumbo" and "Lumpy," is an American mafioso and high-ranking member of the Chicago Outfit crime organization. He is currently alleged to either be the Consigliere or Boss of the Outfit.
Lombardo joined the Outfit in the 1950s. In 1963, he was arrested and charged with kidnapping, but was acquitted. In 1974, Lombardo was charged with embezzling $1.4 million from the Teamsters Union pension fund. However, the charges were dropped after the main witness, Daniel Siefert, was killed two days before his scheduled court appearance. In 1974, Lombardo was implicated by government informant Alva Johnson Rodgers in the deaths of Siefert (the Teamsters' witness), Robert Harder, Sam Annerino, Raymond Ryan and Allen Dorfman, over a 15-year period. Lombardo was also accused of personally murdering disgraced police officer and criminal informant, Richard Cain. Lombardo managed to escape conviction on all these charges.
In 1982, Lombardo was charged with the extortion of $800,000 from construction owner Robert Kendler and the attempted bribery of Nevada US Senator Howard W. Cannon. In August 1985, Lombardo was convicted of attempted bribery and sentenced to 15 years imprisonment. His co-defendant, Williams agreed to testify against Lombardo, who was later charged with concealing mafia ownership of the Stardust Resort & Casino, in Las Vegas, and for skimming over $2 million in unreported income during the period from 1974 to 1978. In January 1986, Lombardo was convicted and sentenced to an additional 10 years in prison.
On April 27, 2005, Lombardo was indicted for the murders of 18 people. Not willing to stand trial, Lombardo became a fugitive from justice in his late 70s. During this period, he wrote to his lawyer claiming to be innocent. Lombardo was finally captured by Federal Bureau of Investigation (FBI) agents in Elmwood Park, Illinois, after visiting dead Outfit mobster Tony Spilotro's dentist brother, Pasquale, Jr., for a decaying tooth. Lombardo kept his family life private and enjoyed spending time with his two children and three grandchildren. At his arraignment, Lombardo plead]ed, "Not guilty." He also revealed that he had atherosclerosis and had not seen a doctor during that time because he was "unavailable."
On September 10, 2007, Lombardo was found guilty of racketeering, extortion, and loan sharking. On September 27, 2007, the same jury found Lombardo guilty of the 1974 Seifert murder. Lombardo continually professed his innocence, telling Zagel at a sentencing hearing on February 2, 2009 that "I was not given a fair trial and now I suppose the court is going to sentence me to life in prison for something I did not do. I did not kill Daniel Seifert and also I did not have anything to do with it."
On February 2, 2009, Zagel sentenced Lombardo, seated in a wheelchair and wearing an orange prison jumpsuit, to life in prison for the convictions. "Mr. Lombardo, you are not like the toxic creature I've seen forming in one of your co-defendants," Zagel told Lombardo, referring to Chicago Outfit hit man Frank Calabrese, Sr., whom Zagel had sentenced to life in prison the previous week. "You evidence some balance and judgment and based on the evidence before me, some ability to charm people. In the end, we are judged by our actions and not on our wit or our smiles....In cases like these, the things that matter most are the worst things we do. The worst things you have done are terrible, and I see no regret in you. I think you felt you were engaged in a game in which you drew satisfaction in how you played the game....It wasn't a game," and it involved, "the destruction of a human life." Judge Zagel agreed with federal prosecutor T. Markus Funk, and sentenced Lombardo to life.
Lombardo has always kept family silent over the years, but his family is rather significant and important; Lombardo married Marion Nigro in a Catholic ceremony in 1951.[Lombardo appears to have two brothers named Ralph and Rocco. His attorney was John Spilotro, whose uncle was Tony Spilotro.
Lombardo kept his family life private and enjoyed spending time with his three Grandchildren Joseph, Michael, and Nicholas Lombardo. Lombardo lived in the same modest condominium building on West Ohio Street, on the Near West Side of Chicago, from the time he was married until he became a fugitive in 2005
Lombardo and his wife, Marion, divorced in 1991, but Lombardo continued to reside in the same condominium building, moving after his divorce to a basement unit. In 2006, federal prosecutors alleged that Lombardo's divorce was a sham to hide money. "If you think it's a sham divorce, investigate it," Lombardo's attorney, Rick Halprin, told reporters on February 9, 2006.
Lombardo earned the nickname "The Clown" from his joking nature and from various humorous incidents involving him, including grinning wide for mug shots and for departing a 1981 court appearance at the federal courts building in Chicago holding a Chicago Sun-Times newspaper in front of his face—with a hole cut out so he could see. In 2005, Halprin, spoke to the Chicago Tribune about his client's nickname saying, "That's a name he doesn't relish, and neither do I. The guy I know is not a clown.'